SINGAPORE VIEWING
Thurs 31 July – Sun 3 August 2014, 11am – 7pm
Artspace @ 222
222 Queen Street #02-03, Singapore 188550.
KUALA LUMPUR VIEWING
Opening Wed 6 August 2014, 8pm
Viewing runs till Wed 27 August 2014, 11am – 7pm daily
Curate
LG1-1, SENI Mont' Kiara, 2a Changkat Duta Kiara, Mont' Kiara, 50480 Kuala Lumpur, Malaysia.
Curate celebrates the best of Nanyang art in a unique show titled Nanyang: A Private Selling Exhibition, which showcases some of the finest masterpieces by pioneering Malaysian and Singaporean artists.
Nanyang or 'Southern Seas' is a term originally coined in the late 1920s by literary critics to indicate contemporary Chinese narratives written based on local subjects. A synthesis of Eastern and Western art, Nanyang style reflects the tropical mood of the region.
This exhibition is a survey of works by a selection of artists who had advocated the spirit of regionalism in depicting scenic landscapes of a new and faraway homeland and adoringly capture local essences by incorporating Chinese art with Western techniques. Aimed to highlight connections and coherence, this show will encourage viewers to develop their own understanding of the Nanyang style thus promoting continuity emotionally and culturally in preserving the history of our region.
WORKS FOR SALE
---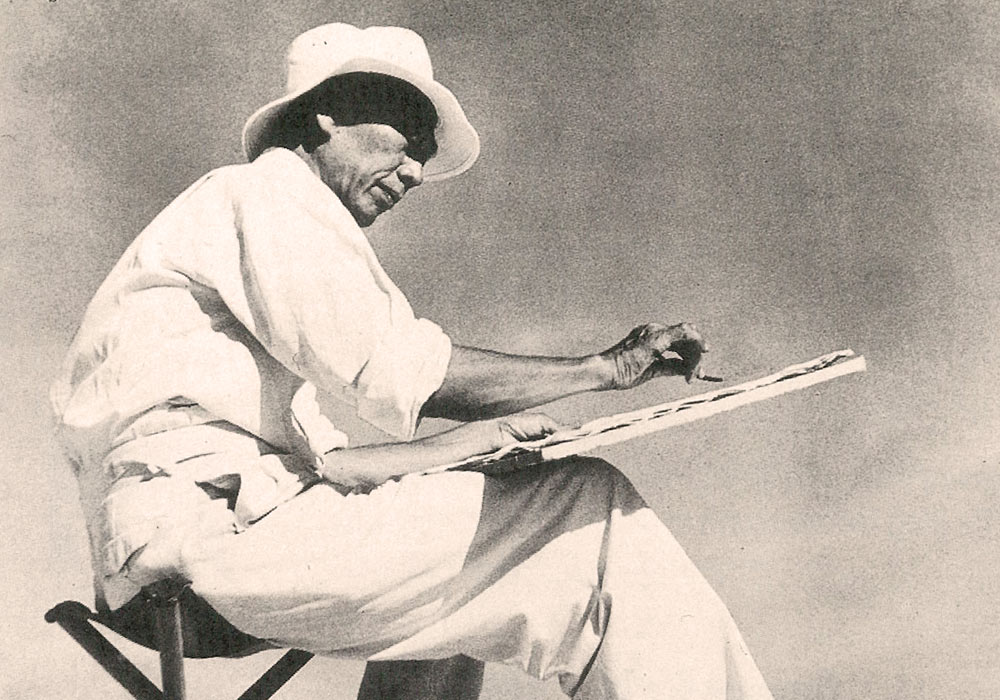 | | |
| --- | --- |
| | Born Yong Yen Lang on 10 January 1896 in Kuching, Sarawak and changed his name to Mun Sen in 1922 |
| | Known to many as the "Father of Malaysian art" |
| | His father managed the coconut and pepper plantation in Kuching founded by his grandfather who migrated from China circa 1840 |
| | Eldest of 11 siblings. At age 5, he was sent to family's ancestral village of Tai-pu in Kwantung for education and returned home two years later |
| | Inspired to become a painter when he witnessed a Japanese artist painting in his family's plantation and when he received a set of watercolour as a gift by a Dutchman |
| | Moved to Singapore in 1918 and worked at Kee Huar Bookshop and was later transferred to the Penang branch in 1920 |
| | Married at age 20 to Lam Sek Foong and have 5 children. His wife passed away in 1941 from stroke. Married Yao Chew Mooi the same year and have 6 children |
| | Set up a photography studio called Tai Koon / Wei Guan Art Studio in 1922 and renamed it Mun Sen Studio in 1930 |
| | Formed the Penang Chinese Art Club in 1935 and was elected vice president. Initiated the formation of the Singapore Chinese Art Club the same year |
| | A posthumous memorial exhibition was held in Singapore in 1966 and in Kuala Lumpur at the National Art Gallery in 1972 |
---

| | |
| --- | --- |
| | Born Koay Seng Chye in Fukien, China in 1913 |
| | Changed his name to Kuo Ju Ping after a water plant for good fortune |
| | Migrated to Penang with his parents as a teenager and attended Chung Ling High School |
| | Enrolled to Nanyang Academy of Fine Arts and was among the first batch of graduates in 1940 |
| | Managed his family business 'Sin Guan Thye Co', an import/export goods trading company in rattan, cloves and nutmegs |
| | Offered art tuitions in his spare time to high schools in Penang such as Chung Ling, Union, Li Tek and Han Chiang |
| | Influenced by Chinese artist Xu Beihong whom he had met in Penang in 1941 |
| | One of the founding members of the Penang Chinese Art Club in 1935 |
| | Instrumental in introducing Chong Pai Mu to the art scene in Penang |
| | He mentored Tan Choon Ghee, one of his most successful students |
---

| | |
| --- | --- |
| | Born in Baigong Village, Jieyang County, near Shantou, Guangdong Province, China in 1906 |
| | Enrolled in the Shanghai College of Art in 1928 and transferred to Xin Hua Art Academy and graduated in 1932 |
| | Taught at South China College in Shantou, China from 1946 to 1947 |
| | Lectured at the Nanyang Academy of Fine Arts from 1951 to 1959 |
| | As a child, Chen Wen Hsi walked half an hour to school and on his way befriended sparrows, chicks, geese and ducks |
| | Looked up to house painters of his village and admired their wood work of traditional bird and flower designs |
| | Obtained paint by crushing coloured rocks and by using vegetable dyes during his childhood |
| | His father, a scholarly landowner in a village of 300 passed away when he was 15 and he moved to Shanghai at the age of 19 to pursue art education |
| | Learned finger painting from the great Chinese artist Pan Tianshou |
| | Known to rear a pet gibbon in his garden upon arriving in Singapore in 1948 which eventually turned into six |
---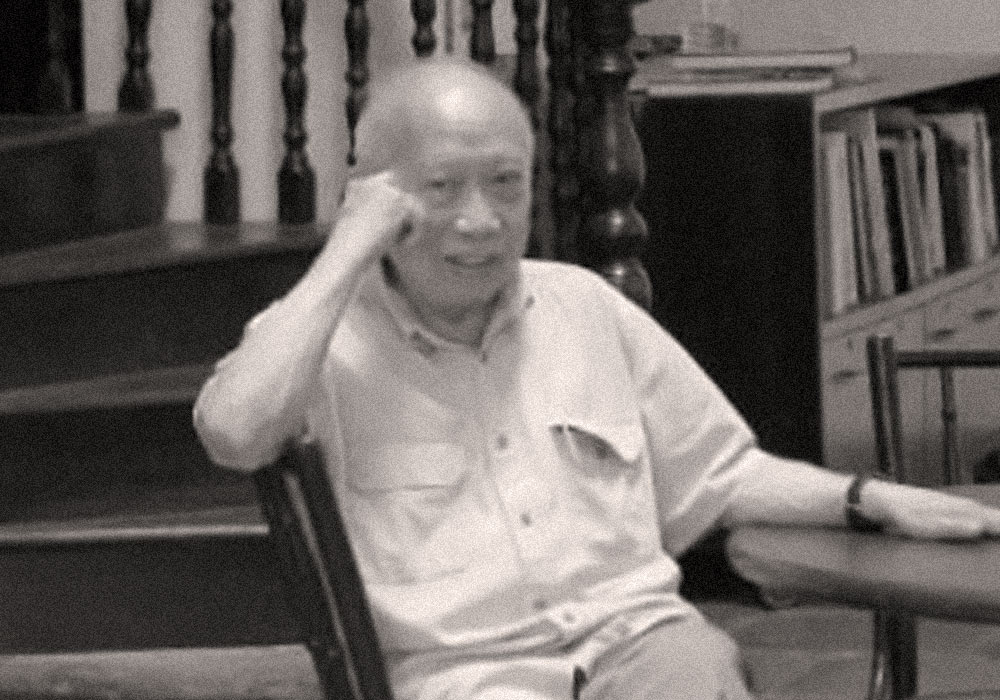 | | |
| --- | --- |
| | Born in Kedah in 1939 |
| | Known as Khoo Swee Hoe, Khoo Sui-Ho and Khoo Sui Hoe |
| | Attended Han Chiang High School in Penang |
| | Took up a job as a concrete labourer upon arriving in Singapore in the late 1950s |
| | A graduate of the Nanyang Academy of Fine Arts class of 1961 |
| | Taught by Georgette Chen and Cheong Soo Pieng |
| | Attended Pratt Institute in New York under the John D. Rockefeller III grant in 1974 |
| | Established the Alpha Singapore Gallery in 1972 with seven other artists and Alpha Utara Gallery, Penang in 2004 |
| | Founder of Utara Group art collective in 1977 |
| | Migrated to Houston, Texas in 1982 and then moved to Little Rocks, Arkansas in 1996 |
---

| | |
| --- | --- |
| | Born in Klang, Selangor in 1936 |
| | Attended Peng Hwa Chinese School at age 7 |
| | Trained at the Nanyang Academy of Fine Arts from 1956 to 1958 |
| | Attended Ecole Nationale des Beaux Arts de Paris from 1967 to 1968 |
| | Visited Bali numerous times between 1996 and 2006 and produced scores of paintings depicting the Balinese culture |
| | Re-visited Paris between 1999 and 2002 for inspiration |
| | Known for his phoenix-eyed figures and rustic landscapes |
| | Held first solo exhibition at British Council in Kuala Lumpur in 1964 |
| | The National Visual Art Gallery of Kuala Lumpur honoured him with a Retrospective show in 2007 |
| | In the early years, he signed his work as 'Chang Nai Tong'. |
---

| | |
| --- | --- |
| | Born in China in 1913 |
| | Attended Xin Hua Art Academy in Shanghai from 1925 to 1932 |
| | Received private art lessons from Sir Russell Flint in England in 1933 |
| | While in England, he was greatly inspired by William Turner and John Constable |
| | Migrated to Penang in 1937 |
| | Taught art at Chung Ling High School in Penang in 1949 until 1958 and taught at Penang Chinese Girls High School |
| | He was known to be the first Malaysian artist to visit Bali in 1954 following the historical trip by Cheong Soo Pieng, Chen Wen Hsi, Chen Chong Swee and Liu Kang two years before |
| | Prior to Bali trip he signed his works at 'SIA-' or 'SIA' and after the trip to 'K.SIA' particularly after 1957 |
| | Also known to sign his work in full cursive script of 'Khaw Sia' |
| | An expert in the cultivation of orchids, he was a member of the American Orchid Society |